Funders | Credits & Acknowledgements | Partners
Since 2007, the Canadian Centre for Policy Alternatives' Climate Justice Project (CJP) has been researching the two great inconvenient truths of our time: climate change and rising inequality. The CJP has investigated British Columbia's carbon crossroads – climate action on the one hand, and digging deeper into fossil fuel development on the other – and has published on a wide range of solutions and alternatives for a more just and sustainable province. [Climate Justice reports, shorter pieces and videos available at climatejustice.ca]
This Climate Justice in BC resource package was designed to provide teachers with classroom-ready materials to engage their students with how climate action intersects with social justice. The curriculum features eight modules designed for students in Grades 8 to 12 that explore climate justice within the context of BC's communities, history, economy and ecology. These lessons tie into subject matter and prescribed learning outcomes (PLOs) already in BC's curriculum, while providing a framework with which to unpack modern social and environmental issues, such as our industrial food system, consumerism and waste, transportation, and the development of a green economy.
The topics are based on CJP research reports. We have worked to ground each module in students' own understanding of the issues being addressed. Schools and communities can also be used as labs where students go beyond the "personal choice" model of social change to reimagine the systems that surround them.
Teachers are encouraged to adapt these lessons to their particular classroom needs, or pull out specific activities as appropriate. Times allocated for each module are approximate and will vary greatly depending on the grade and composition of the class. While these lessons were designed for secondary students, most modules and activities are easily adaptable for upper intermediate students. Feedback is welcome and will help us refine these modules for subsequent editions.
Funders
This resource package was supported primarily by a grant from the Vancouver Foundation and the Lillian and Ross Davidson Fund (held at the Vancouver Foundation). The Canadian Centre for Policy Alternatives would also like to thank the BC Teachers' Federation and the Hamber Foundation for their support of this project. The Climate Justice Project was primarily funded through a multi-year research grant from the Social Sciences and Humanities Research Council of Canada, and by Vancity and the Vancouver Foundation.


Credits & Acknowledgements
Author: Ryan Cho
Ryan Cho teaches at Terry Fox Secondary School in Port Coquitlam. He has spent years as a curriculum coordinator for the Pearson Seminar on Youth Leadership where he designs, coordinates and facilitates curriculum and workshop sessions for a three-week residential social justice and environmental sustainability-themed youth leadership program of approximately 100 young people ages 14 to 18. A former Board co-chair at the youth-based education organization Check Your Head, Ryan currently sits on the anti-poverty committee with the BCTF Committee for Action on Social Justice. As a writer, Ryan received a Golden Leaf Award from the Canadian Educational Press Association for his piece, Privatization and privilege comes at a price, in which he discussed how poverty in BC is exacerbated by the privatization of public education.
Editor: Marc Lee
Marc Lee is Senior Economist with the BC office of the Canadian Centre for Policy Alternatives and is the Co-Director of the Climate Justice Project. Marc is the author of many CCPA and Climate Justice publications, including Path to Prosperity: A Closer Look at British Columbia's Natural Gas Royalties and Proposed LNG Income Tax; Climate Justice, Green Jobs and Sustainable Production in BC, with Kenneth Carlaw; Fair and Effective Carbon Pricing: Lessons from BC; and Enbridge Pipe Dreams and Nightmares: The Economic Costs and Benefits of the Proposed Northern Gateway Pipeline.
Information design and copyedit: Avi Goldberg
Website design: Avi Goldberg
Publication management: Terra Poirier
Print layout and production: Jennifer Sowerby and BCTF Graphics
BCTF social justice liaison: Kathy Hartman
BCTF communications: Nancy Knickerbocker
Climate Justice Education Advisory Committee: Mélanie Beliveau, Katherine Byers, Vagner Castilho, Kathy Hartman, Marc Lee, Seth Klein, Kevin Millsip and Thi Vu.
The author would like to thank Joanna Macy for allowing the adapted use of the double circle from The Work That Reconnects; Green Jobs BC for the use of their infographics and figures; Vagner Castilho at Windermere Secondary School for helping to coordinate the teacher review process; Nick Townley for early contributions to the project; and all of the teachers and curriculum developers who gave peer review feedback.
Partners

Canadian Centre for Policy Alternatives – BC Office
The Canadian Centre for Policy Alternatives is an independent, non-partisan research institute concerned with issues of social, economic and environmental justice. Founded in 1980, it is one of Canada's leading progressive voices in public policy debates. The CCPA is a registered non-profit charity with more than 10,000 supporters across Canada.
520 – 700 West Pender Street
Vancouver, BC V6C 1G8
604.801.5121
[email protected]
www.policyalternatives.ca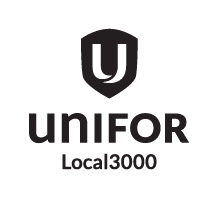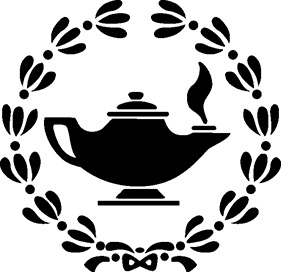 British Columbia Teachers' Federation
The British Columbia Teachers' Federation (BCTF), established in 1917, is the union of professionals representing 41,000 public school teachers in the province of British Columbia, Canada. All public school teachers belong to the BCTF and their local teachers' association. The BCTF is proud of its history as a social justice union. As an organization of professionals, we accept and act on our broad responsibility to be involved in the social development of the communities and the province we live in, and we do this in the interests of the children we teach. As a social justice union we advocate for social change that will enhance equity, security and safety, sustainability of communities, participation of citizens in social change, and access to opportunities for personal growth and development.
#100-550 West 6th Ave.
Vancouver, BC V5Z 4P2
604-871-2283
toll free: 1-800-663-9163
http://bctf.ca/

The opinions and recommendations made in these lesson plans and the linked reports and resources, and any errors, are those of the authors, and do not necessarily reflect the views of the CCPA, BCTF or funders of the Climate Justice Project.
This package is available under limited copyright protection. You may download, distribute, photocopy, cite or excerpt this document provided it is properly and fully credited and not used for commercial purposes.